Wedding Saviours GTA Winners: Keith Childerhose and Sarah Taylor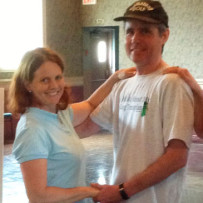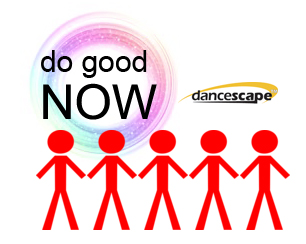 Meet Keith Childerhose and Sarah Taylor are winners of the Wedding Saviours GTA Contest. Keith is a double lung transplant recipient and both are advocates of organ donation.  City-TV reporter Andrea Piunno was on-site at The Vue to interview this wonderful couple.
Keith Childerhose is a double lung transplant survivor, and together with Sarah Taylor, are advocates of organ donation.
Keith and Sarah won a FREE Wedding provided by Wedding Saviours, a group of community-minded Wedding professionals who had come together to help couples in hardship to have their dream wedding. Wedding Saviours was founded by Brenda Holdsworth (centre), who along with Jane Dayus-Hinch from Wedding SOS, worked hard with Wedding Planner Extraordinaire & Team Leader of Wedding Saviours GTA, Eddie Sulliman to prepare for Keith & Sarah's October Wedding at The Vue in Etobicoke. Click here to read more about their inspiring story. danceScape's Robert & Beverley helped Keith & Sarah learn the Swing/Jive for their Wedding Dance, something that they had always wanted to learn.
danceScape's Robert Tang & Beverley Cayton-Tang are donating Wedding lessons to help them prepare for their First Dance. Robert & Beverley were inspired to launch Wedding Saviours Hamilton-Niagara. If you would like to be part of our team, please speak to them at the studio, or E-mail [email protected] and ask how you can be involved!