Judy Mun Pin Tang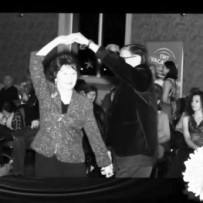 Are you or someone you know standing up to Cancer? danceScape has a danceTONE program that we are offering FREE Class passes to anyone standing up to Breast Cancer. This is in memory of Judy Tang who passed away on August 8th, 2012 from her five-year battle with Breast Cancer.
Please send us your story or nominate someone at inspire@dancescape.com (please include full contact information). If you would like to speak confidentially, please phone (905) 633-8808 and ask to speak with Robert Tang personally.
For anyone making an online donation to the danceScape Endowment fund in memory of Judy Tang (please scroll down to the appropriate Operating fund from theBurlington Community Foundation when donating and select "THE danceScape Endowment Fund"), danceScape will provide a complimentary class pass to any Burlington group workshop. Donate online athttp://www.canadahelps.org/CharityPro.
—————————————-­——
VISITATION
Visitation for Judy Tang took place on Tuesday, August 7th from 2 to 4 p.m., and 6 to 8 p.m. at Glen Oaks Reception Centre (www.glenoaks.ca/), 3164 Ninth Line (403 & Dundas St.), Mississauga/Oakville, Ontario. PRAYER Service will be at 6:30 p.m.
MASS/FUNERAL SERVICE
Funeral service for Judy Tang took place on Wednesday, August 8th at 11:00 a.m. at St. Ignatius Loyola Roman Catholic Church (http://www.st-ignatius-loyola.com/), 2300 Burnhamthorpe Rd. W., Mississauga, ON.
With love from Aaron, Selina & Nicholas, and Robert & Beverley